Opus 4 has been crowned the First TransPennine Express 'Contract Partner Of The Year' for 2014 at the annual First TransPennine Express Customer Excellence Awards.

The award goes to 'industry partners who continuously contribute to the success of FPTE and fully understand our customer needs'. The achievement follows a long-standing relationship between Opus 4 and FTPE, which has led to successful recent refurbishment projects at Huddersfield, Hull and Scarborough.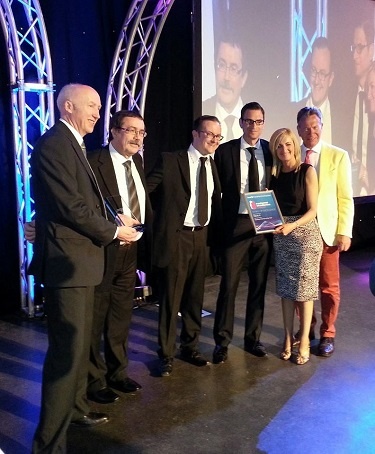 The glittering evening, which marked FTPE's 10th anniversary, was held at the National Rail Museum in York – home of the world's most iconic steam locomotives, the Flying Scotsman and the Mallard.
The prize was awarded by the evening's host, Michael Portillo, former MP and presenter of the Great Railway Journeys series.
Daniel Blackburn, MD of Opus 4 said: "FTPE rely on an extremely dedicated team of external contractors including many large, multinational companies such as Siemens, Bombardier and Network Rail. We're very proud of the work we've achieved together with FTPE and it's a great honour to be recognised'.
Opus 4 is currently working on several exciting projects for FTPE. Look out for more updates shortly.